Give your cakes, cookies, pies and cupcakes that home made look with robotic decorating equipment — write, draw, drizzle and apply top and bottom borders.
ROBOTIC DECORATING
Previous
Next
WE'VE GOT YOUR BOT COVERED
Cobots, robots and automated equipment from Apex Motion Control helps bakery, food, dairy, and pharmaceutical
production facilities around the world with labor shortages, reach production targets, control costs and consistency,
and do all the dull, dangerous, dirty and repetitive tasks without ever taking a break.

---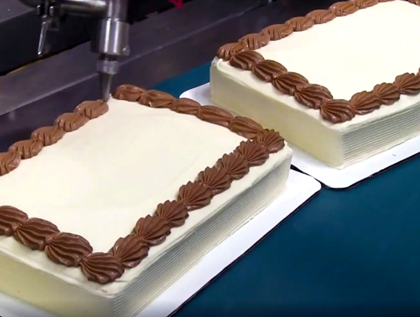 Robotic decorating, writing & drizzling for cakes, cookies, cupcakes and pies. Automatically apply top and bottom borders, decorative writing or drizzling.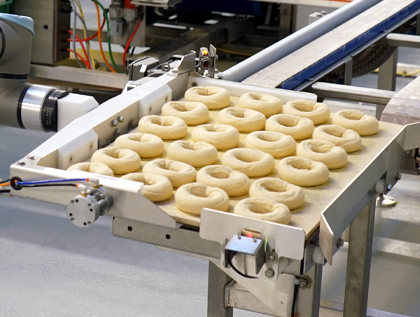 Robotic tray handling options for stand alone production applications or can be easily integrated into an existing production system.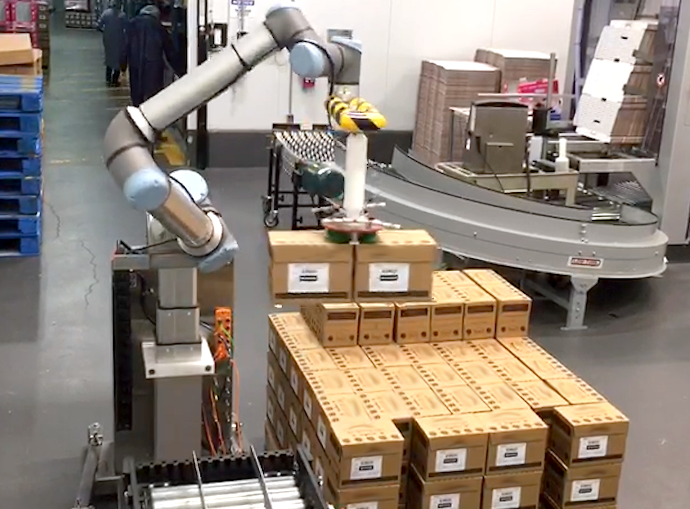 End of line robotic palletizing for manufacturers that are limted with space restrictions. Able to lift up to 44lb payloads with an extended reach of 96".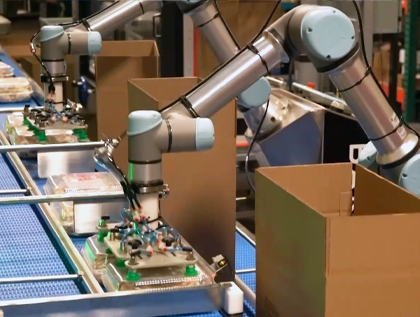 Primary & Secondary packaging solutions for everything from placing muffins and cupcakes into clamshells, to transferring products into boxes.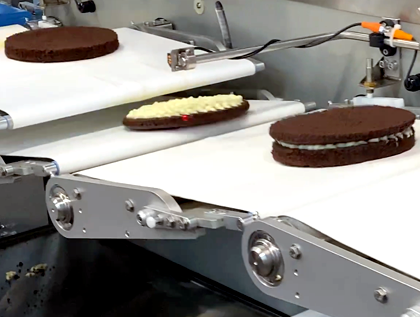 Aside from building and designing cobots, we also design conveyors for layering cakes, reciprocating, oven in/out feed conveyors and custom built.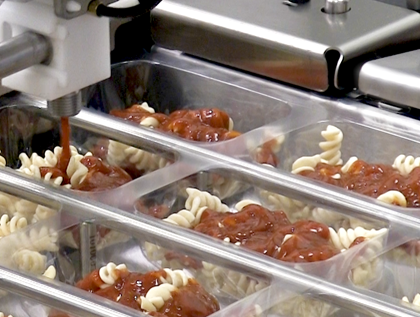 Cobots for target filling, spraying, and depositing accurate portions of sauces, fillings, icing, oils, egg wash and warm chocolate or caramel.

---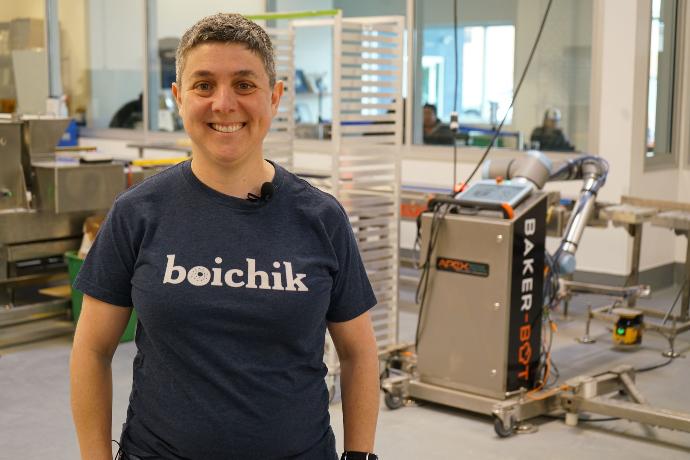 Customer Spotlight
Emily Watson, former engineer turned entreprenuer makes her childhood dreamcomes true with Berkely based Boichik Bagels.
Check out this video success story.
Happy Apex Customers
We are in good company.